Taps - Thermostatic (TMV3), Infra Red and Water Saving
Short lever thermostatic (TMV3 approved) mono basin tap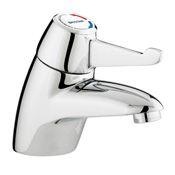 The short lever tap is finished in chrome and fully thermostatic to prevent scalding (TMV3). It is simple to install and maintain. Access to all serviceable parts is from above basin, limiting "down time". It is supplied with flexible inlets connectors with isolation for ease of installation and service
It is compatible with any plumbing system and has an easy action single lever with sequential control (cold to hot). It is ideal for care home/hospital environments where safety is paramount and it complies with HTM64 typeTP6.
Short lever thermostatic TMV3 approved tap data sheet
Infra Red WRAS approved tap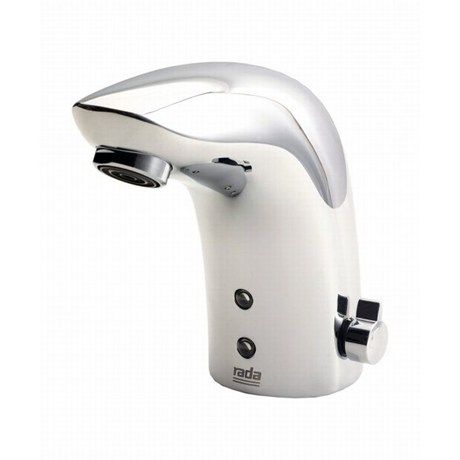 The Rada Infra Red TriPoint tap can be installed with pre-mixed supply, or with hot and cold supply - with or without temperature adjustment.
The tap operates using an infra red sensor powered by a 6 volt battery so there is no need for an electrician to carry out the installation. It is designed to reduce water consumption with a usage of only 6 litres per minute.
The tap will run continuously for a maximum of 2 minutes and will only continue to operate for 5 seconds after the user has removed their hands from the activation zone.
It has in-line filters and a self cleaning diaphragm to reduce the need for maintenance.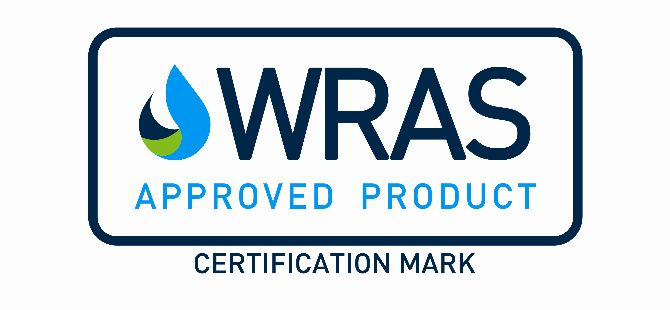 It is vandal resistant, WRAS approved and suitable for commercial applications. It is finished in polished chrome.
Infra red WRAS approved tap data sheet
Rodin water saving CHE tap with long life aerator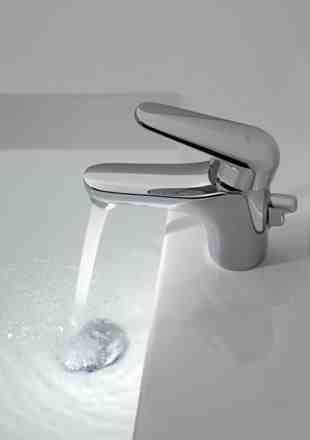 The Rodin water saving CHE tap is finished in chrome and suitable for all plumbing systems.
The Rodin water saving mono basin mixer tap operates with a single lever and includes a pop-up waste. The tap is supplied with both a water saving aerator and ceramic cartridge. The patented design of the aerator not only introduces more air into the water but it significantly reduces the accumulation of scale and is thus ideal for use in areas of hard water.
Moving the mixer lever upwards/downwards will increase/decrease the flow of water. Moving the mixer lever from right to left will increase the water temperature. Pull the vertical control rod up to close the waste outlet and push down to open.
The tap is fitted with two 300mm flexipipe connections terminating with a 1/2" nut. In order to deck mount the tap a drill hole with a 33mm diameter is required.
Rodin water saving CHE tap data sheet
Constant Flow Aerator (CF)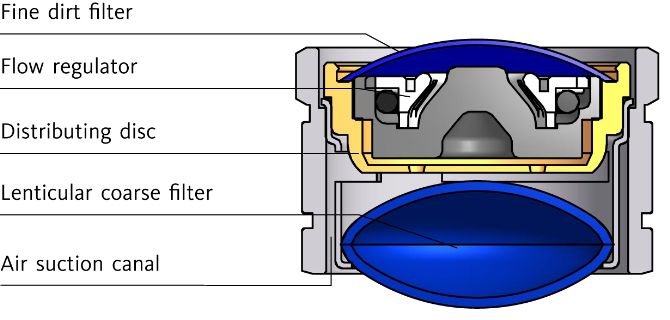 The constant flow aerator incorporates the latest design in aerator control technology including a patented system called isoflow, a system also integrated into our water saving showerheads.
The constant flow aerator is a development from the very successful reduced flow long life aerator range. A range that has been used successfully in commercial applications within the UK and extensively in hotel chains across Europe and in the Middle East
Isoflow technology - flow control for shower heads and aerators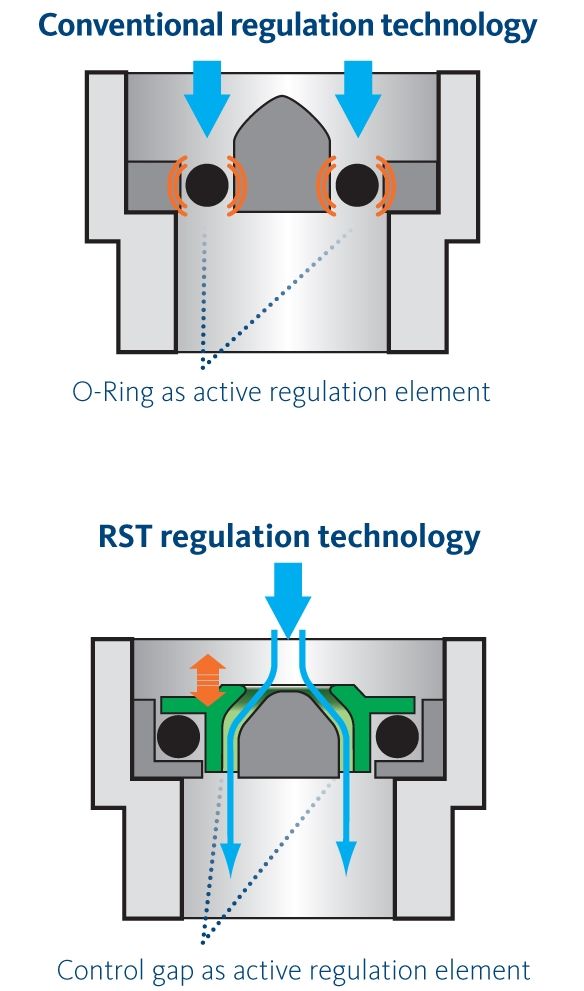 Within a conventional flow regulator the water comes into contact with the O-ring which acts as an active regulation component. It is therefore subject to wear from the water passing through the regulator along with any debris that is being carried in the water.
The Isoflow design is different and unique in that it protects the O-ring within the device from the water and ensures water flow is precisely controlled whilst having a vandal resistant, long service life. It keeps the water flow constant independent of water pressure once the pre-determined limit is reached.
As can be seen from the cross section the water flow is passed through the isoflow without coming into contact with the water itself.
Water flow can be maintained at - 10 l/min, 8 l/min or 7 l/min depending on desired volume usage and which isoflow insert is specified.
Water saving taps - applications
Schools
Sports facilities
Universities
Gyms
Industrial washrooms
Offices
Hotels
Care homes
Commercial kitchens