Commercial water softeners
Benefits of softened water

Cleaner, Brighter Laundry and Dishes - You'll see the difference. Soft water allows you to save on cleaning products for washing laundry and for dishwashing
Limescale is a thing of the past - Clean, soft water ensures your taps and showers will sparkle and shine.
Reduced cleaning time - With soft water, you eliminate the time spent on cleaning up hard water problems
Cost savings on plumbing maintenance & hot water energy - Hard water is hard on your plumbing and the damage that results costs you money. Hard water also builds up a layer of scale in your water heater making it less efficient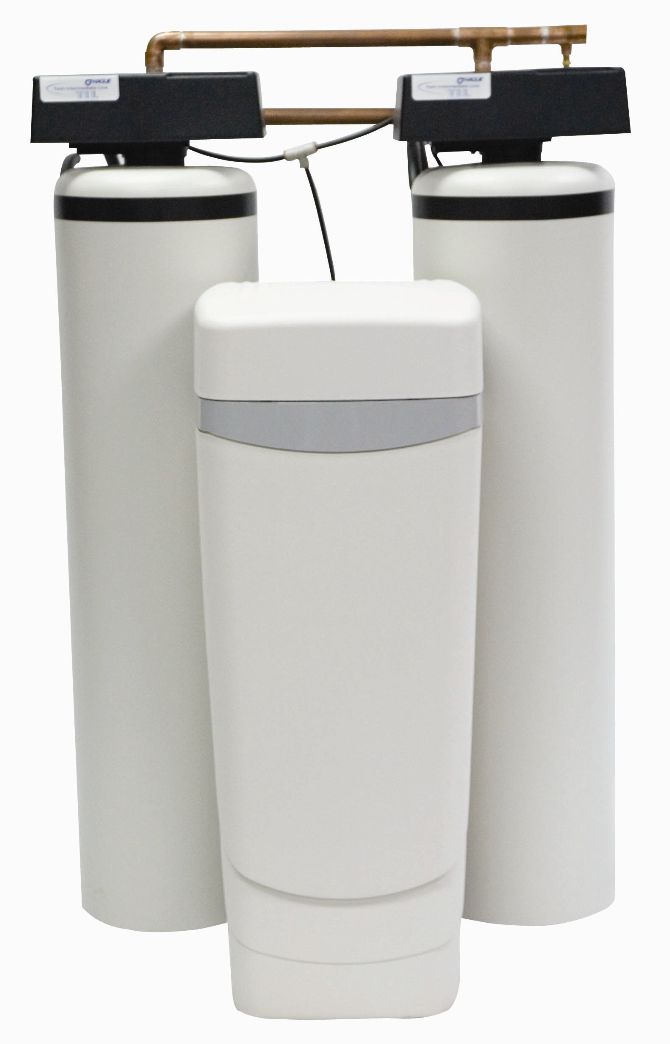 The Twin Intermediate line is designed for light commercial water users such as restaurants, office buildings, laboratories, dairy farms and car washes. Six models are available with flow rates ranging from 35 to 140 litres per minute.
Valve: 1″ top mounted valve allows for high flow rates and eliminates external piping. Valve contains only one internal moving part, which guarantees long life and service-free operation.
Maximum Resin Bed Depth: Longer water contact, more effective filtering and better salt economy.
Energy-Miser Controller; Simple and effective
Meter Initiated Regeneration: Regenerates only as needed, saving salt and water.
Corrosion Proof Tanks: Features fiberglass wound media tanks and plastics brine tanks for strength, durability and corrosion resistance.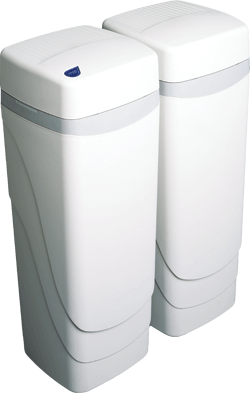 The Hague Maximizer® is a patented, comprehensive water softener system designed to provide soft, clean water whilst at the same time helping to reduce running and maintennace costs.

Sparkling dishes, brighter clothes and softer skin are just a few of the many benefits of the Maximizer®. The Maximizer® water softener keeps appliances running longer and water pipes cleaner, which means less energy is used and money is saved on repair bills for equipment and appliances.
The Hague Maximizer® unit incorporates the following features:
15-year limited warranty
Hague patented control valve
Ultrafil filter
Dual compartment tank
Capacity guard
Ultra-soft fine mesh resin
Higher flow rates
Bacteriostatically protected resin bed
Power outage protection
Safety shut-off