Water saving TMV3 shower systems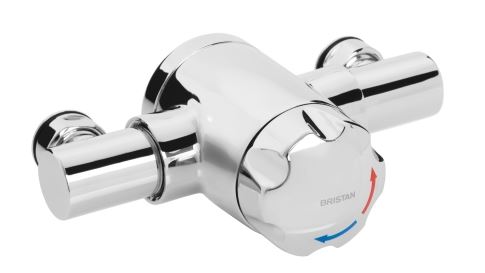 Water saving whilst showering
Contrary to what most people believe, water resources in the UK are finely balanced when taking into account consumption per capita and a population of 60 million people, which is continually increasing. This could deteriorate should predicted climate change come to fruition.
Consumption per capita in the UK is double that of our European counterparts, with only half the resources. Our water costs will rise continually as investment is necessary to cope with increased demand in the water supply and waste networks in addition to renewing elements of an aging network delivery system.
On average commercial water costs (for supply and sewage) range between £2 per m3 and over £5 per m3 depending on the water company provider.
But who wants cold showers?
Depending on the heating system used, outlays for the provision of hot water (energy) are often higher than the costs for the supply and disposal of potable water. In hotels, for example, some 13 percent of energy consumption goes towards the provision of hot water, about 75 percent for heating and cooling, and the rest for other uses such as kitchen equipment, cleaning equipment and lighting.
The Rodin Group offer a full range of water and energy-efficient, individual and group, thermostatic mixer-controlled shower products, which comply with TMV3 scheme specifications. Anti-vandal systems and panel showers are also available for demanding installations such as leisure centres.
Cost in use
The Rodin Group's complete range of water and energy-saving products provides considerable cost benefits over traditional sanitaryware. The water-saving showerheads achieve water and energy savings of up to 50%. This is achieved by regulating the water flow and then accelerating the restricted volume to the delivery velocity, atomising the water. This has the effect of increasing the surface area of the water volume delivered out of the showerhead and providing an invigorating and satisfying shower.
The relentless upward trend in water and energy prices means that water conservation measures in commercial establishments such as hotels and hospitals are now seen as an effective means of lowering costs. The resultant savings mean that payback periods for investment are measured in months rather than years. Ask one of the team to provide a consumption comparison between your existing system and a Rodin water-saving system.
Mini shower valve range - TS1203
Single sequential control for temperature and flow for easy operation
TMV3 approved gives assured testing of products to the highest standard and use in school/NHS/care home applications
Automatic thermostatic shut-off in the event of hot or cold supply failure prevents scalding
Operates with a pressure of 0.2 bar and above which is suitable for gravity and boosted system
Check valves and serviceable filters are included as standard to prevent debris from damaging the valve
Lever version only for exposed valve
Lever and handwheel available for concealed valve
Concealed and exposed versions available for maximum flexibility
Top or bottom outlet available
Warranty period - 1 year
Datasheets
Shower valve range - TS3650
Single sequential control for both temperature and flow for easy operation
TMV3 approved gives assured testing of products to the highest standard and use in school/NHS/care home applications
Automatic thermostatic shut-off in the event of hot or cold supply failure prevents scalding
Operates with a pressure of 0.2 bar and above which is suitable for gravity and boosted system
Check valves and serviceable filters are included as standard to prevent debris from damaging the valve
Concealed and exposed versions available for maximum flexibility
Integral thermal flushing for infection control
Warranty period - 1 year
Datasheets

Water-saving TMV3 shower systems - applications
Schools
Sports facilities
Universities
Gyms
Industrial changing/showering facilities
Hotels
Care homes
Hospitals