Waterless Urinals - Falcon High Performance Key-Valve® (HPKV)
A waterless or waterfree urinal is ideal for water conservation as it can save up to 150,000 litres per year and in doing so directly saving water costs but also associated maintenance costs. It also indirectly reduces the cost of processing and treating water, energy costs and reduces emissions of harmful greenhouse gases.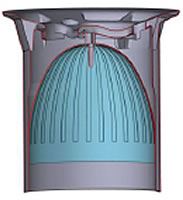 Waterless technologies include two broad categories
the barrier or cartridge system. This would include the Falcon Velocity cartridge
the barrier-free or dry-valve system. This would include the Falcon High-Performance Key-Valve® (HPKV)
Falcon's High-Performance Key-Valve® (HPKV) is a robust, high performance dry valve developed by Falcon to address an issue that valves can drain too slowly. Through their patent-pending Bell Valve the HPKV technology it provides safe, long-lasting, low-odour performance.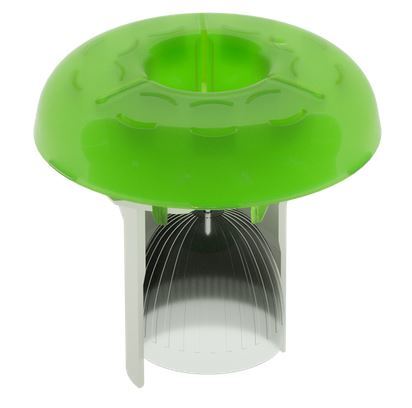 Since the introduction of the original Key-Valve® technology, there have been many improvements incorporated into the design that sets the cartridges apart from the rest. The latest design follows that same path and includes patent-pending features to provide the best sealing, flow and anti-odour performance for our customers.
Most robust technology: Falcon's patent-pending Bell Valve provides optimal performance for the duration of valve life span – resulting in better long-term functionality for customers.
Retrofit capable: The High-Performance Key-Valve® features a significantly improved faster flow rate, creating a better user experience and allowing the valve to be used in urinals that flush on a timed basis without overflowing.
Double the fastest flow rate: The High-Performance Key-Valve® technology provides more than double the flow rate of competitors' valves and previous models.
More environmentally friendly: The latest innovation features a significant reduction in environmental footprint.
Indicates when you need to replace the valve: The patented Key-Ring® technology dissolves with use, providing a visual signal that helps you know when your cartridge needs to be changed, making maintenance easier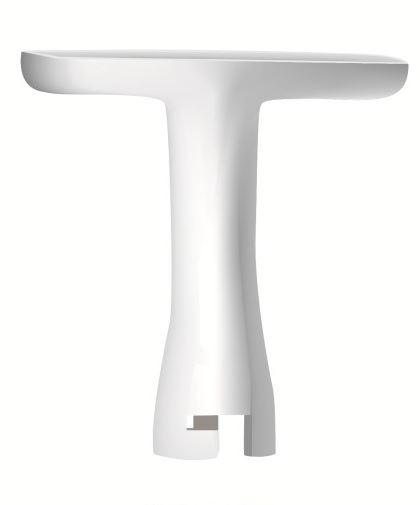 The High-Performance Key-Valve® incorporates a green Key-Ring which not only helps to ensure your waterless urinal operates effectively but it also gives a visual indicator as to when the Key-Valve needs changing.

There are a few simple steps that need to be followed as shown on the link to the PDF below. You need to ensure you have the correct Key-Valve Changeout Key to hand as these are supplied separately from the new HPKV.
Download further information on the Falcon High-Performance Key Valve using the links below:
The Valve has evolved over time from the original design in 2006 to the Key-Value which and to the Falcon High-Performance Key-Valve® (HPKV) that was introduced in 2016. The improved performance, including a doubling of the flow rate through the valve, was the result of significant research and development carried out by Falcon Waterfree.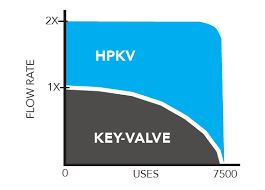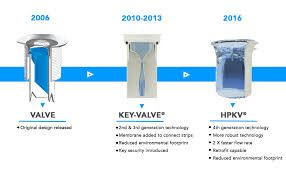 Purchasing Falcon High Performance Key-Valves (HPKV)
If you would like to purchase any of the following:
Falcon High Performance Key-Valves (HPKV)
Key-Valve Changeout Keys
Falcon waterfree urinals or
Replacement Falcon Velocity cartridges
They can be purchased directly from our eCommerce website:
www.waterless-cartridges.co.uk
Alternatively, above please contact us by phone on 01795 423400 for a competitive quote. We can accept payment by credit card and hold stock for next-day delivery across most of the UK.
A flyer to keep to hand ready for when you need replacement cartridges can be printed off from the PDF below:
Falcon Waterless Cartridges & Accessories Flyer
Falcon waterfree urinals - applications
Schools
Sports facilities
Universities
Stadiums - football, rugby, athletics etc
Hotels
Pubs and clubs
Service stations
Airports