Projects, products and capabilities
The Rodin Group has been supplying water treatment and water conservation solutions to the building services market in the UK for over 25 years. During that time the product offering may have changed but the consultants and designers that we work with still demand the very best products with a proven track record that meet their clients' requirements.
Our products are designed and manufactured in the UK and Europe to the highest standards by industry-leading manufacturers. They are designed to minimise the use of power and water whilst providing long-term value for money to building occupiers.
We are able to offer assistance in the specification and location of products within systems to provide the most cost-effective solution to the end client.
Reference Projects
The Rodin Group has a wide range of projects with water treatment solutions over many years. A selection of some of those projects are included below: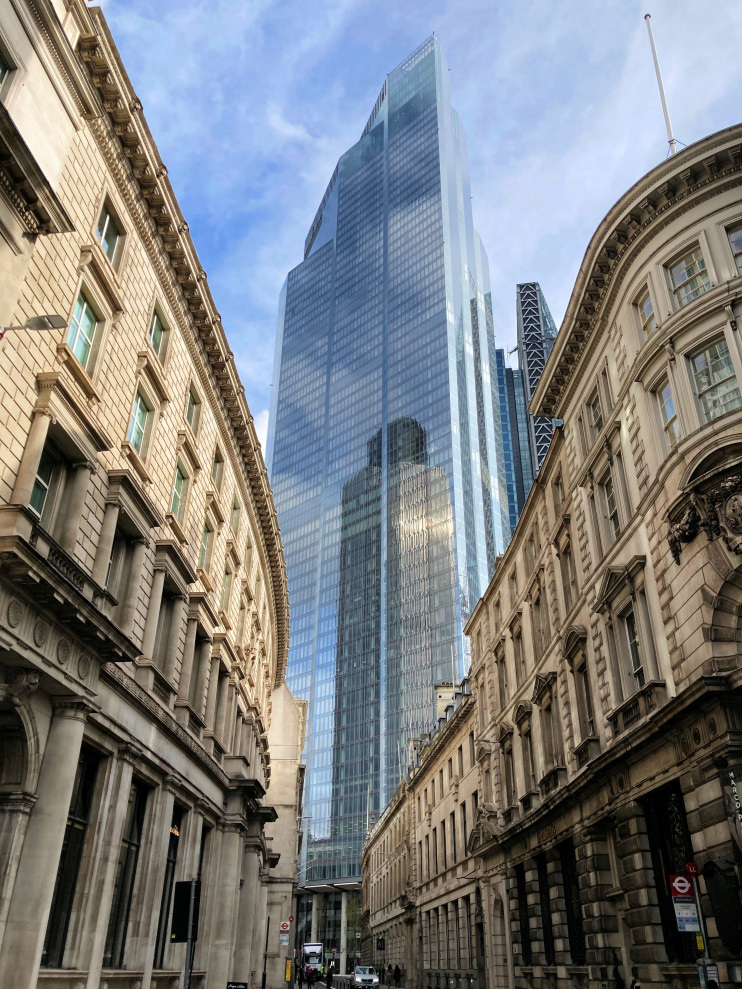 | | | |
| --- | --- | --- |
| End Client | Year | Products Supplied |
| Barking Riverside | 2022 | ScaleBuster, UV & Backwash Filters |
| Aylesbury Estate, Southwark | 2021 | ScaleBuster & Backwash Filters |
| The Broadway | 2021 | ScaleBuster |
| 22 Bishopsgate | 2020- | ScaleBuster |
| 6-8 Greencoat Place, London | 2020/21 | ScaleBuster, UV & Backwash Filters |
| The Old War Office, White Hall | 2020 | ScaleBuster |
| Oxford House, London | 2020 | ScaleBuster, UV & Backwash Filters |
| University College London | 2020 | ScaleBuster, UV, Backwash & Cartridge Filters |
| Telford Homes - Walthamstow | 2020 | ScaleBuster |
| Keele University - Marriot Hotel | 2020 | ScaleBuster |
| Wood Wharf | 2019 | ScaleBuster (PN40) |
| Broadwater Farm Estate | 2019 | ScaleBuster |
| St. Hilda's College | 2019 | ScaleBuster |
| Hanover Square | 2018 | ScaleBuster & Backwash Filter |
| The Oaks Acton | 2018 | ScaleBuster |
| Barclays Bank - Canary Wharf | 2018 | ScaleBuster |
| 399 Edgeware Road | 2017 | ScaleBuster |
| 35-55 Rathbone Place | 2016 | ScaleBuster |
| Bank of England | 2016 | ScaleBuster |
| BSkyB | 2015 | ScaleBuster & UV |
| London & Quadrant Housing Trust - Southwark | 2015 | ScaleBuster |
| City/Greenwich Peninsular | 2014 | ScaleBuster |
| Kings Cross Development - P1 | 2014 | ScaleBuster & UV |
| No1 London Bridge | 2013 | AOP |
| 20 Fenchurch Street - The Walkie Talkie | 2012 | AOP |
| Galliard Homes - Greenwich Reach | 2012 | ScaleBuster |
| Bristol University | 2012 | ScaleBuster |
| Princes Foods - Bradford | 2011 | ScaleBuster & Cyclones |
| Brighton University | 2011 | ScaleBuster |
| The Royal London Hospital | 2011 | AOP |
| Riverside House | 2010 | ScaleBuster |
| Princes Foods - Bradford | 2006 | ScaleBuster |
| University College London | 2005 | ScaleBuster |
| Harrow School | 2005 | ScaleBuster & Cyclones |
| Cumberland Hotel | 2002 | ScaleBuster |
| JP Morgan - Canary Wharf | 2002 | ScaleBuster |
| Credit Suisse - Canary Wharf | 1999 | ScaleBuster |
| Middlesex University | 1998 | ScaleBuster |
| Brighton University | 1996 | ScaleBuster |