Water Treatment BIM files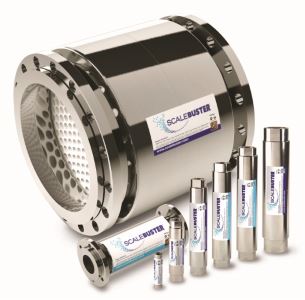 Water treatment - BIM
ScaleBuster BIM files
We are pleased to confirm that the entire ScaleBuster product range is now available in Building Information Modelling (BIM) file format. The use of BIM will provide significant benefits during the design, construction and ultimately management of a wide range of building projects.
The files are available in Autodesk Revit (.RFA) file format and can be used for intergration into system designs as required.
BIM files can be downloaded from the links below:
ScaleBuster - threaded units to 20mm
ScaleBuster - threaded units from 25mm to 50mm
ScaleBuster - flanged units from 50mm to 80mm
ScaleBuster - flanged units from 100mm to 200mm
If you are unable to downlaoad the BIM files using the above links please contact the office and we will be happy to e-mail them to you

ScaleBuster Physical Water Conditioner
- providing decalcification and corrosion protection
Honeywell Valves BIM files

BIM files available via the link below allow specifiers of Honeywell products to include them within their building designs. Honeywell have created files as standard product data sheets, 3D models and the proprietary revit format for a wide range of their heating and water products. If there is not a file for the product you require, please use the email us to let us know, and we will ask Honeywell to add it to their development list.
Honeywell BIM files available via this link
All you need to do is select the product group in section 1 and then the product from group 2 and a list of files will be generated that can be downloaded from which you can select the ones that you require.
To request a brochure on any of our products or for enquiries of a sales or technical nature please use the form below.